As a growing startup company focusing on game- and web-development, we are currently looking for new talent.
We can offer you an enjoyable, self-reliant work environment, flex time, great team spirit, support for further education/training, team events and exciting projects!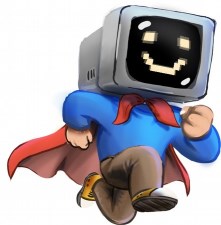 Apprentice Audio Artist
What will you do?
Adding music and sound effects to our games
Choose an economic mix of stock sounds and custom adaptions
Prepare sounds to be optimally implemented into our games (Format, Codec, Compression..)
Requirements
Basic audio editing skills
Communication qualities - we are looking for a teamplayer
Solid English skills
Self-motivated and professional attitude
Nice to have
Interested in games & tech
Experience in audio integration into engines
Terms
Workplace at the Techno-Z Salzburg
Flexible part-time work schedule, perfect for students
Around 2-4 hours per week, depending on the work load
Marginal payment below "Geringfügigkeitsgrenze", < 475 €
Payment according to the Austrian IT collective agreement (Possible additional compensation depending on your qualification and experience).
All job positions are defined in a
gender neutral way.
If no suitable position is listed for you at the moment, feel free to contact us anyway. If we see a potential fit we will get back to you.