As a growing startup company focusing on game- and web-development, we are currently looking for new talent.
We can offer you an enjoyable, self-reliant work environment, flex time, great team spirit, exciting projects, decent coffee and our office dog 'Mila'.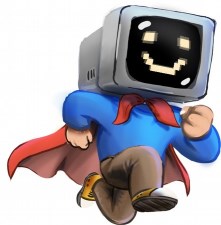 Team- and Office Assistant
What will you do?
Keep the office a clean, enjoyable environment
Clean floors, tables, dishes, windows
Water the plants
Re-stock the office drinks/coffee and office supplies
Requirements
Basic English or German skills (spoken)
Self-motivated and professional attitude
Nice to have
Cleaning utensils
Mobility (car)
Terms
Workplace at the Techno-Z Salzburg
Possible Start: September 2021
Payment according to the Austrian IT collective agreement
Marginal employment, 185 € / month, ~3 h / week ("Geringfügig")
All job positions are defined in a
gender neutral way.
If no suitable position is listed for you at the moment, feel free to contact us anyway. If we see a potential fit we will get back to you.